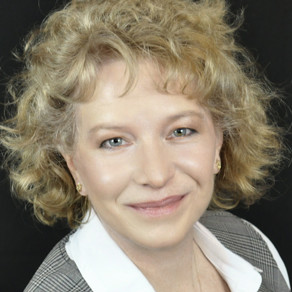 The glory is being happy. The glory is not winning here or winning there. The glory is enjoying practicing, enjoy every day, enjoying to work hard, trying to be a better player than before. Rafael Nadal
Chantal Bosse is a woman who knows what she wants – even though that "want" has gone from being a biochemist to someone who helps others create presentations and make communications an important part of their business. Chantal helps her clients become better public speakers and sought-after presenters by working with them to 1) find a compelling story, 2) refining their message, and 3) designing clear and impactful visuals. If you've ever been up on stage talking and would love to end with a standing ovation, Chantal's your lady. She'll teach you how to get there.
In today's conversation we talk about:
The right way and the wrong way to create your visuals whether they be Powerpoint or some other form of software.

Keywords – not bullets – just might be the way to go.

Presentation mode is the hidden gem in PowerPoint. If you want to have the whole thing, all the bells and whistles, then learn to use Presentation Mode.
Enjoy the Podcast!
Want to be featured on an upcoming podcast? Start here!
To reach Chantal, you can send her an email to cbosse@chabos.ca or connect with her our on the web:
https://www.chabos.ca/?lang=en
https://www.linkedin.com/in/chantalbosse/