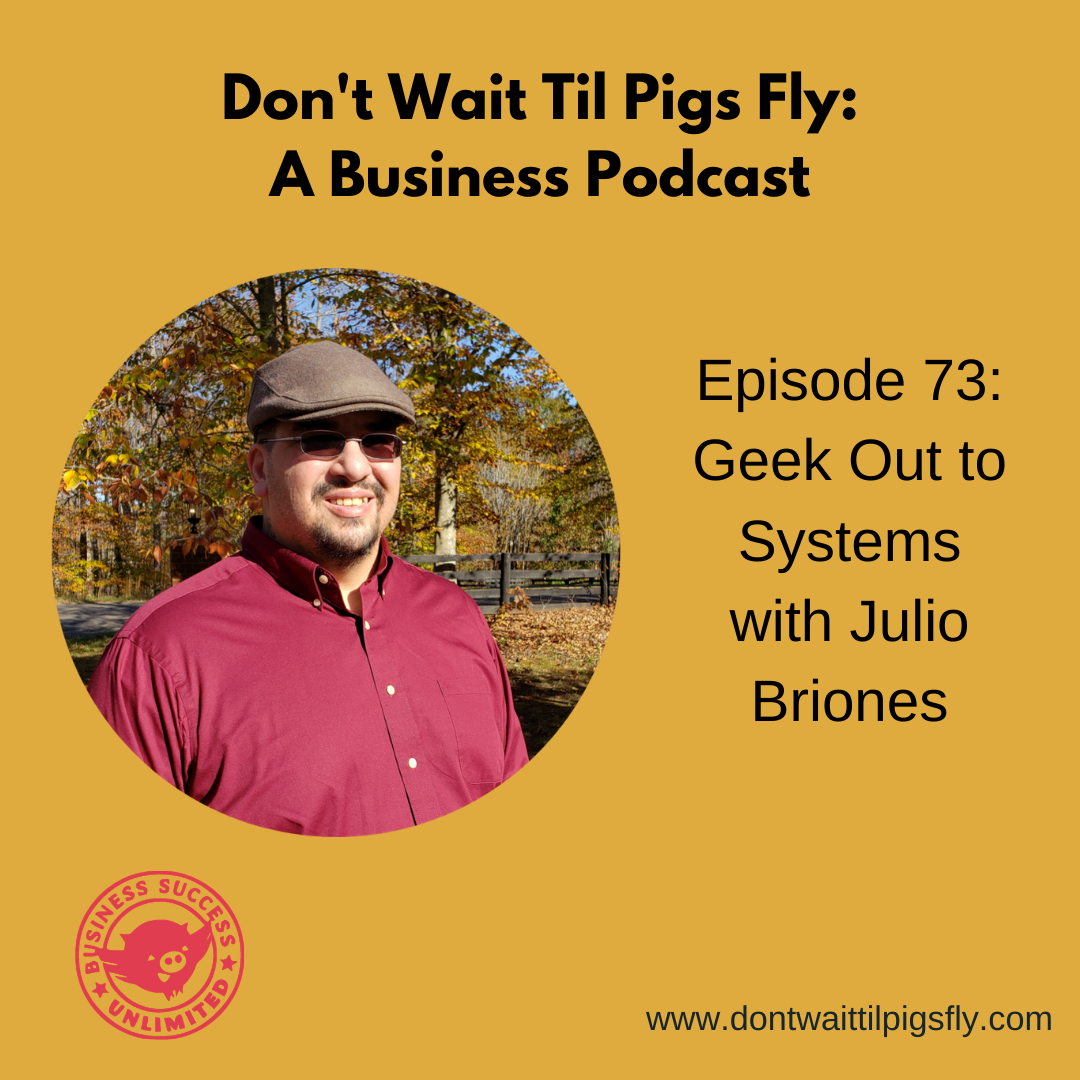 "If you hate doing it, stop doing it!" ~ Julio Briones
When faced with a chronic illness, or frankly, any kind of external challenge, having systems in place is literally a life saver! This is when Julio Briones shines....that is his passion...and one that he shares with Nancy! Listen in to the extremely practical conversation as Nancy asks all the questions you need to ask to get your business soaring higher. (and if you are ready to set up your systems, Nancy is ready to walk you through it...the investment now will impact your bottom line in the future!)
Connect with Julio:
https://www.linkedin.com/company/thebrionesgroup/
https://www.facebook.com/TheBrionesGroup
https://www.youtube.com/c/morningmeeting
Connect with Nancy:
Need help to get your business moving? Set up a Curious Call with Nancy to discuss how to get started!
Learn how Nancy can help you SOAR HIGHER in your business! www.businesssuccessunlimited.com
Want to be featured on an upcoming podcast? Let's talk!