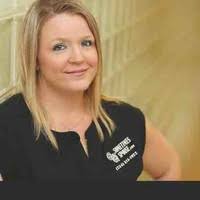 One day or Day one. You decide.
You have decided that being a business owner is what you want for yourself. You know that it takes a lot of work but you also know that you can do it. With the right motivation, the right education/training, and the right people by your side, you will succeed. And it doesn't need to take forever. You can grow quickly and effectively when you do it right.
This week's guest is Christy Ogle and she is a great one to listen to. Not only has she made one business a success, she has made several. She is a nationally known franchisor, employer and business owner of several small businesses. Listen in and hear her words of wisdom.
Connect with Christy:
https://www.facebook.com/sometimesspouse/
https://www.linkedin.com/in/christy-ogle-95378a64/
https://www.instagram.com/sometimesspouse/
If you'd like to receive my podcasts, sent right to your inbox, please sign up here! 
Want to be featured on an upcoming podcast? Let's talk!